6 November 2023 War is devastating Gaza and Ukraine, while the people of Israel will be scarred for decades by Hamas' barbaric attacks on 7 October, but in a parallel universe, I'm still posting show & tells about having had a kid in my 50s - finally, and despite being a shameless slattern, I made it into Good Housekeeping
23 January 2020. It was a great privilege to make for BBC Radio 4 The Last of the Just: Finding Beauty in Barbarity a documentary feature about Andre Schwarz-Bart's 1959 novel which has haunted me ever since I first read it, more than 20 years ago. Big thanks to Jacques and Simone Schwarz-Bart for their wonderful contributions, as well as Lyndsey Stonebridge, Elise Malka at MahJ, and to producer Sara Parker who came with me to Paris to walk in the footsteps of Ernie Levy - the main character in the book - and to hear Jacques in concert, playing from his album, Hazzan.
Naomi and Sadie do a Show & Tell on the Victoria Derbyshire show: Janet Jackson has a baby at 50.
14 January 2016
Thanks to the goofballs who hacked into my website last year it's been many months since I was last able to post any thoughts here.
Sadie is now 3 years old, and goes to a nursery school in the woods two days a week, while I recently turned 55 and could officially start taking money from my pension if only there was enough in the pot to keep us all in sushi!
This was the week that David Bowie - the man who convinced an entire generation that we could all become whoever we wanted be - turned back into stardust, leaving behind a magnificent trail of love and admiration. And sadness. On the other hand, it was also the week that my incredibly glamorous and talented buddy, Sandy Powell - inspired in so many ways by the Thin White Duke - received not one but two Oscar nominations (her 11th and 12th - three of which were Oscar wins) for her costume designs for Carol and Cinderella.
15 October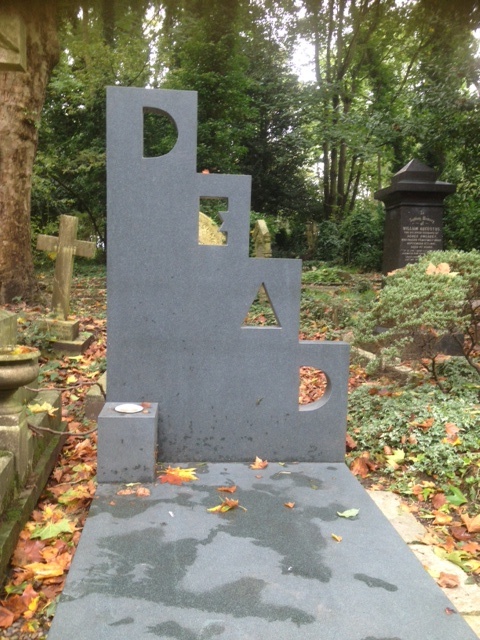 Highgate Cemetery. Patrick Caulfield's grave says it all....
14 October 2014
Man, it's time to think about Thoughts again.
Life with an almost two-year old is unpredictable and amazing, but also very hectic. When I'm not spongeing porridge or bolognese sauce from the floor and walls, picking up Sadie's boots after she's hurled them from the pushchair, building blocks into a tower to be instantly toppled, putting on the Pingu DVD for the 10,000th time, trying to stop Sadie from smashing my lap top (again), or using Duplo pieces as drumsticks with which to beat the television screen, my boyfriend, Pete, is trying to get me to guess the score of a fantasy football match.
Yesterday - our first family outing in several weeks - we went to Ikea to buy a toy kitchen (doesn't every 2 year old need a toy kitchen from Ikea?). Sadie fell asleep on the way so Pete stayed with her in the carpark and I ventured into that nightmarish shopping emporium alone. I caught sight of myself in a mirror: unbrushed hair, variofocals (because I can no longer read prices without), dirty black jeans and a pair of Uggs because I'd xylophoned down a staircase the night before and damaged my big toe so badly that I couldn't wear shoes. Who or what have I become?
3rd April 2013. Sadie's first visit to Broadcasting House for an episode of Woman's Hour.
20 January 2013. Sadie is now nearly three months old. She's a calm and happy baby, with such a lustful appetite that we have to audit her wardrobe at least once a week.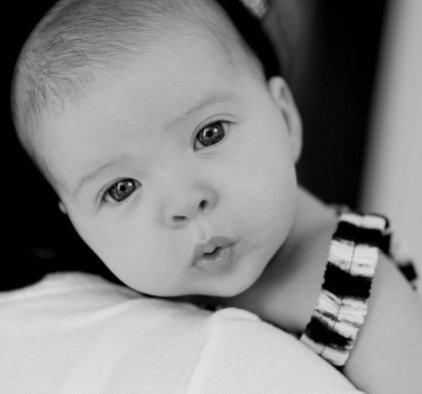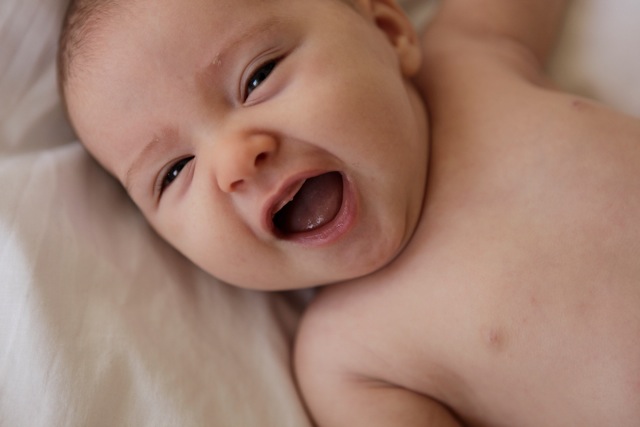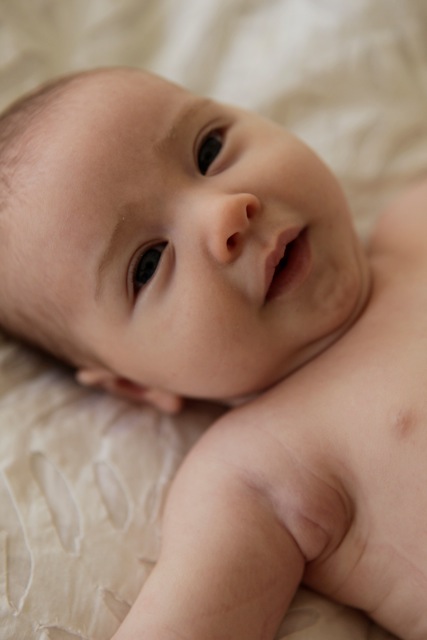 Photographs by Christina Wilson
28 November, 2012. Sadie is four weeks old. Days slide into night as we lurch from feed to feed, but this beautiful little girl has hijacked our hearts and Pete and I have become her willing slaves. I love to feel her heartbeat next to mine and her tiny fingers grasping one of mine. I only wish I could wrap her in cotton wool so she never knows pain or failure or disappointment.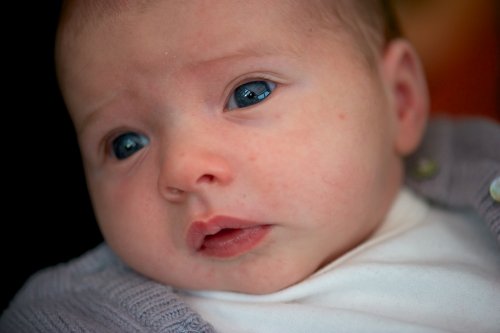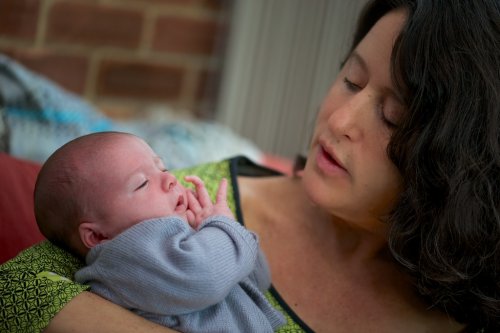 Growing old disgracefully....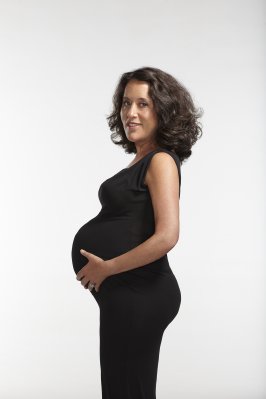 4 November 2012. Sadie Joy at 4 days old. Photographs by Christina Wilson
A new generation of Auschwitz tattoos - Sounds Jewish podcast
Naomi Gryn joins Jason Solomons to discuss the descendants of Holocaust survivors who are tattooing their grandparents' Auschwitz numbers on their own arms. Plus Mark Gettleson on the importance of the Jewish vote in the US presidential election.
(October/November 2012)
Never give up hope....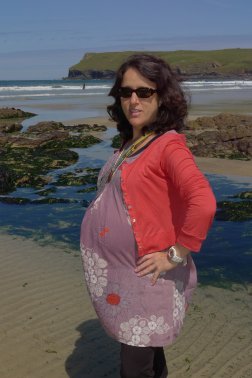 Baby Joy expected end of October 2012
19 November 2011. Two days in Durham filming Lumiere. Unforgettable. Especially Compagnie Carabosse's fire sculpture in Durham Cathedral. What is it with me and cathedrals this month? Many thanks to Richard Coulson and Joe Ziegler and congratulations to everyone at Artichoke for staging such a magical event.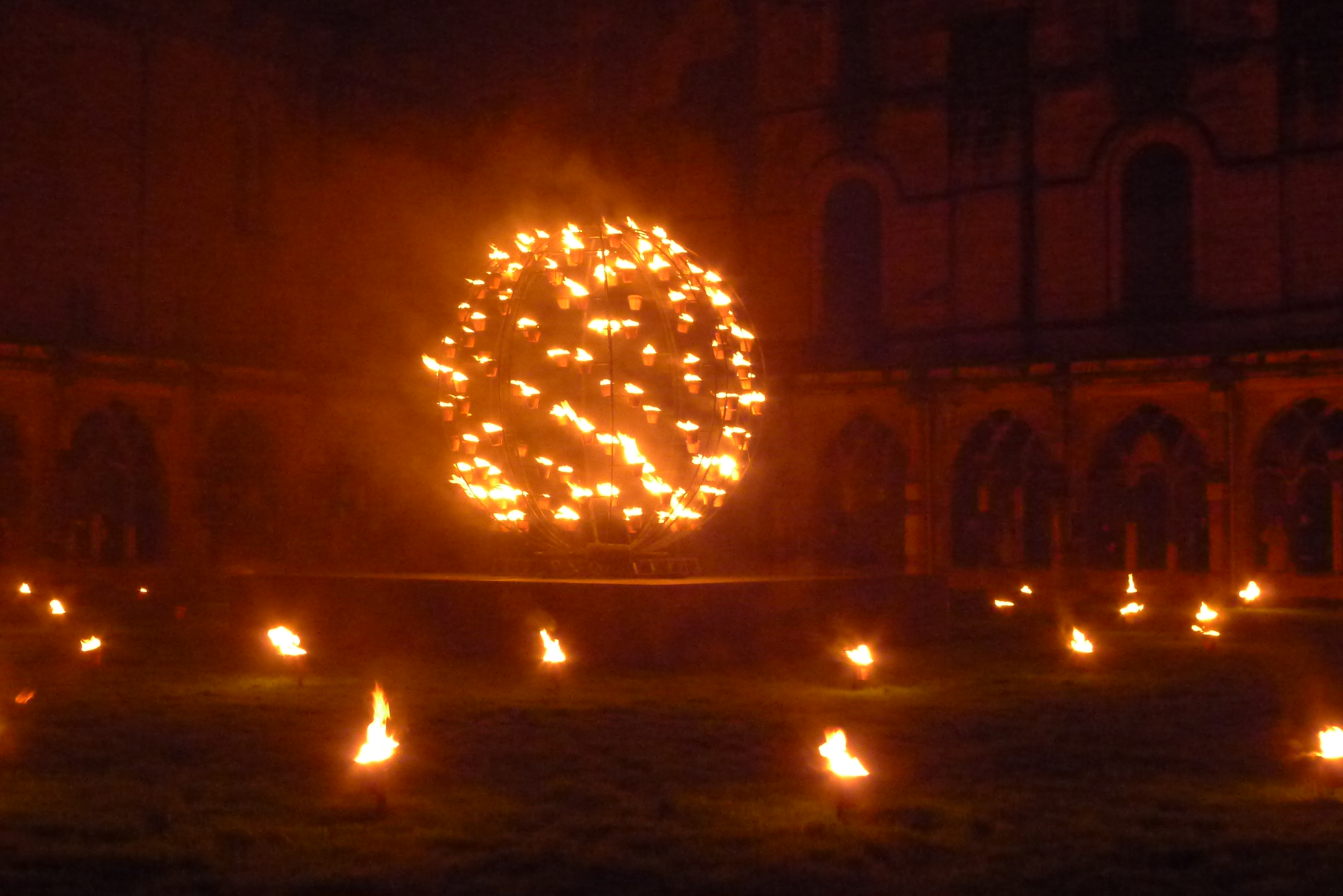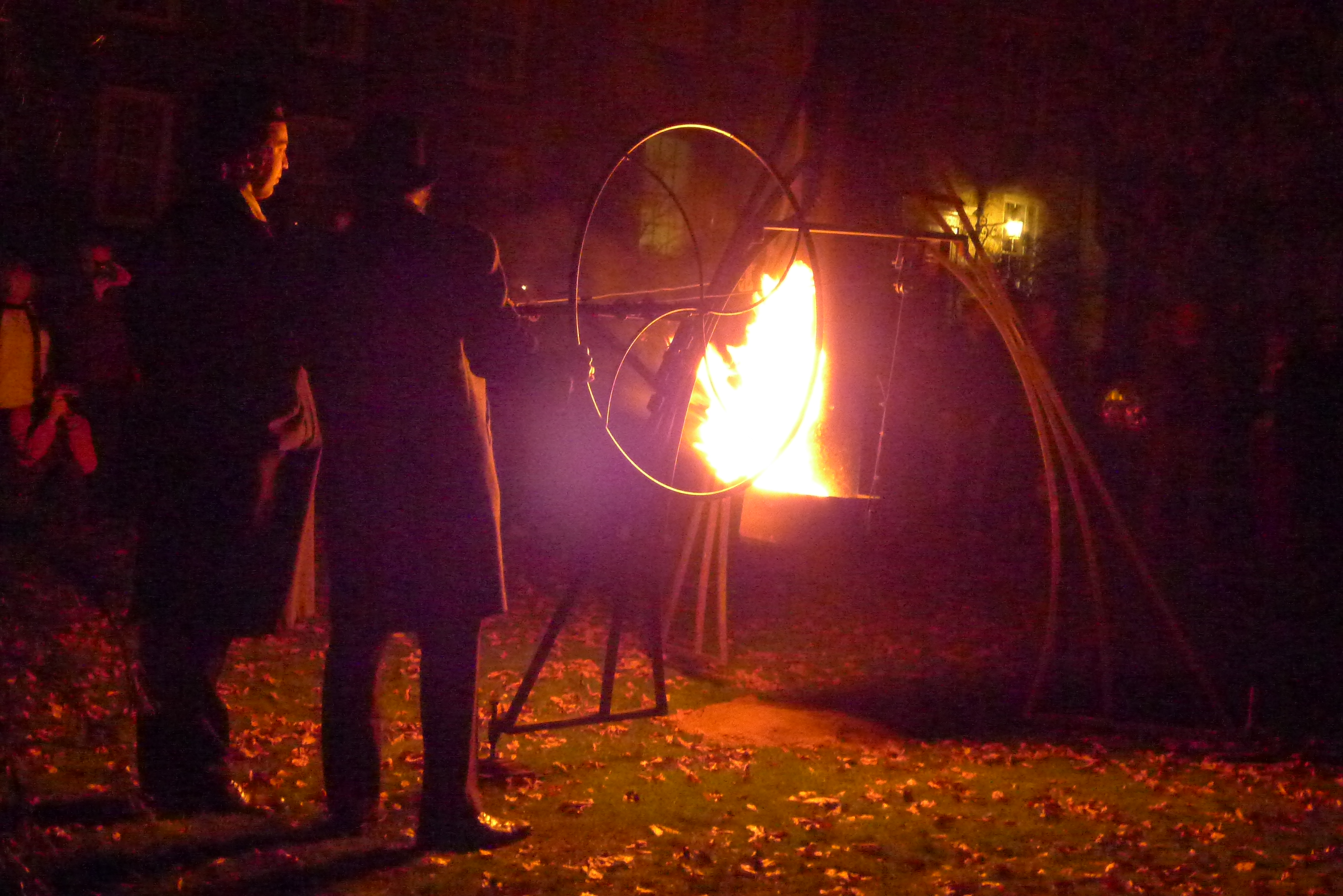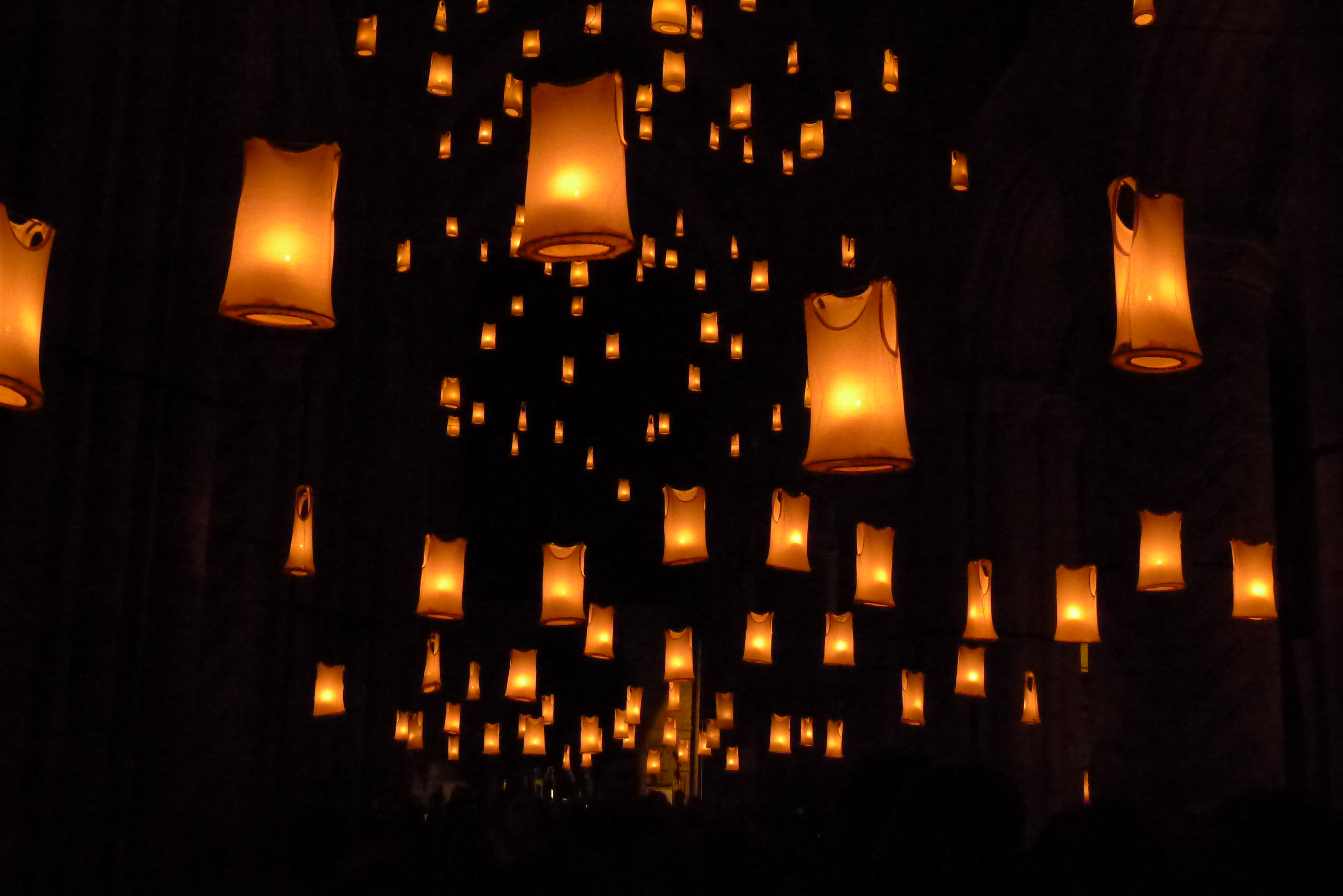 9 November 2011. Four fabulous days in Barcelona, staying once again at the Praktik Ramblas. Chic and understated, with green-tiled bathrooms and excellent value (so long as you don't expect room service or a mini-bar), close to the centre of this magical city.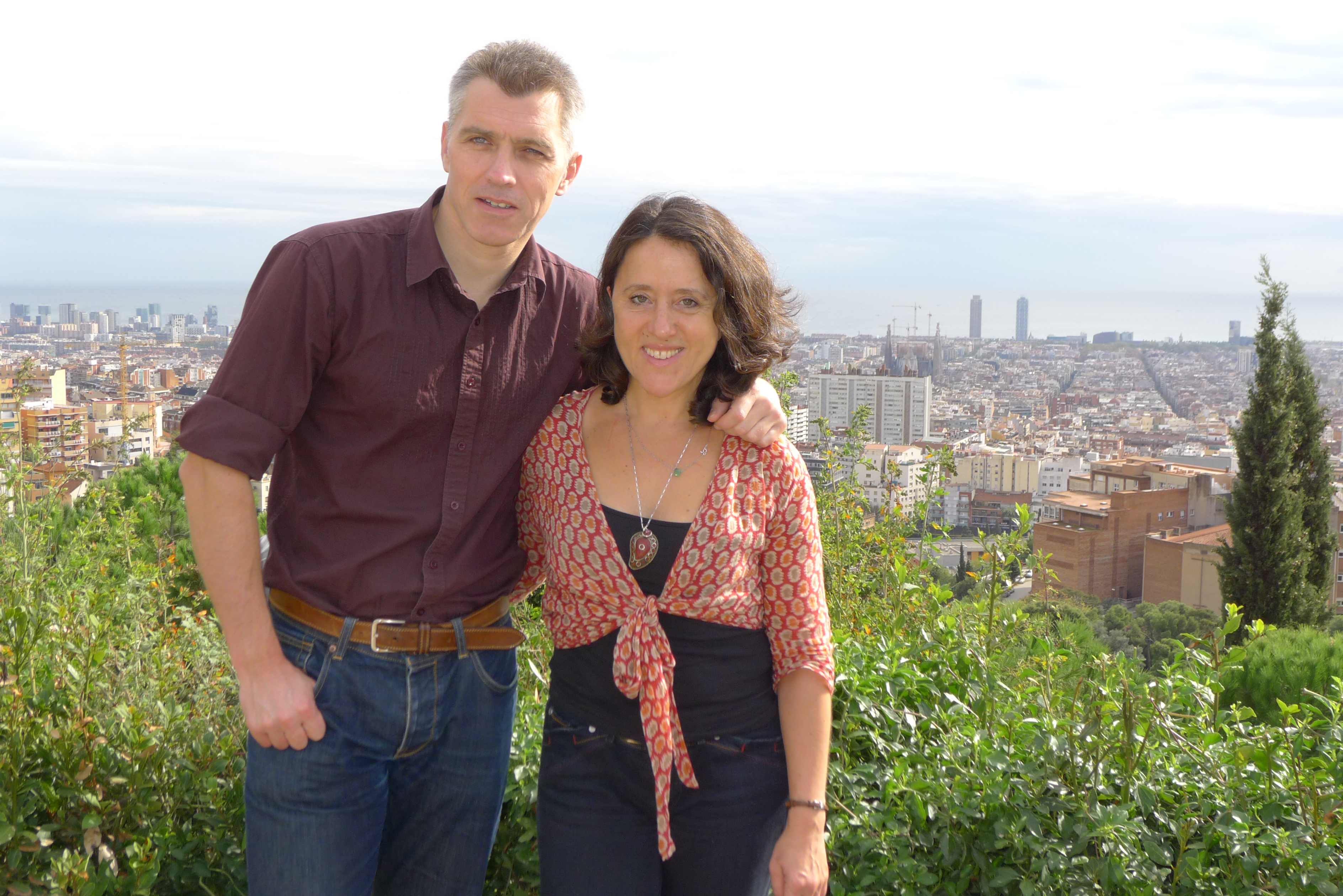 We were walking distance from many of Antoni Gaudi's masterpieces: La Pedrera (aka Casa Mila), Casa Batilo, and his greatest legacy, that still unfinished ode to the immanent and transcendent, the Sagrada Familia. When we first visited the basilica in August, I thought my boyfriend Pete might be undergoing a religious conversion.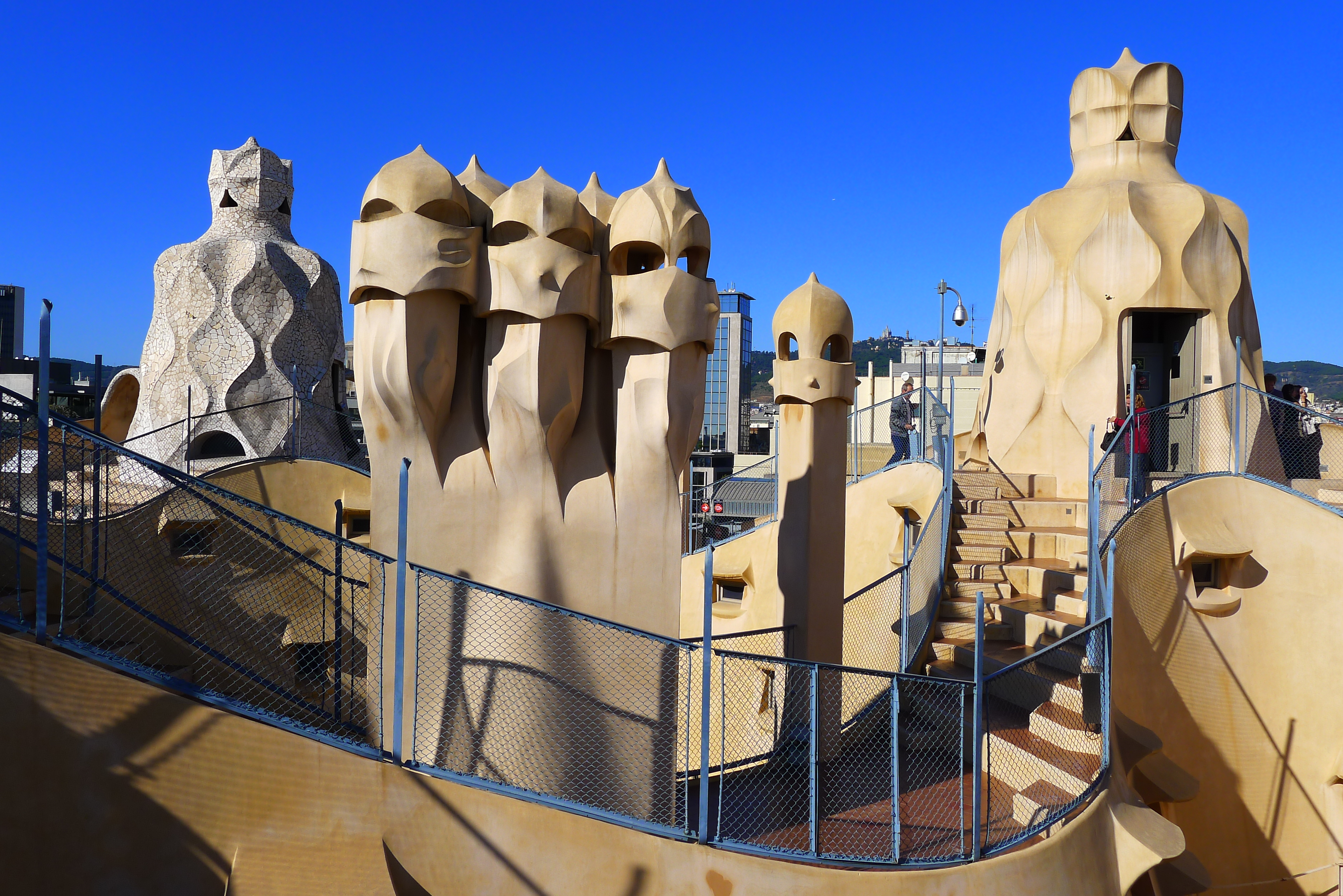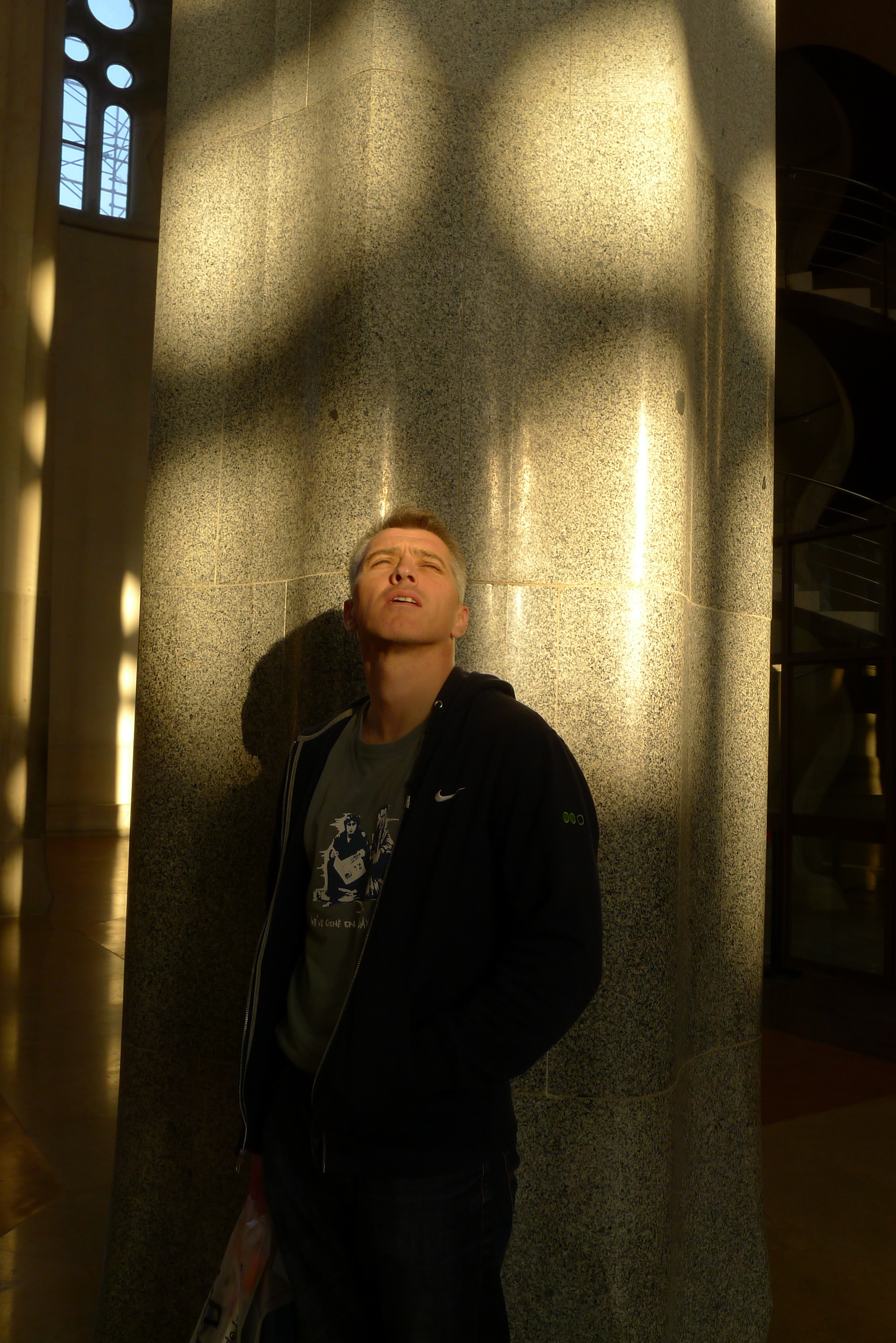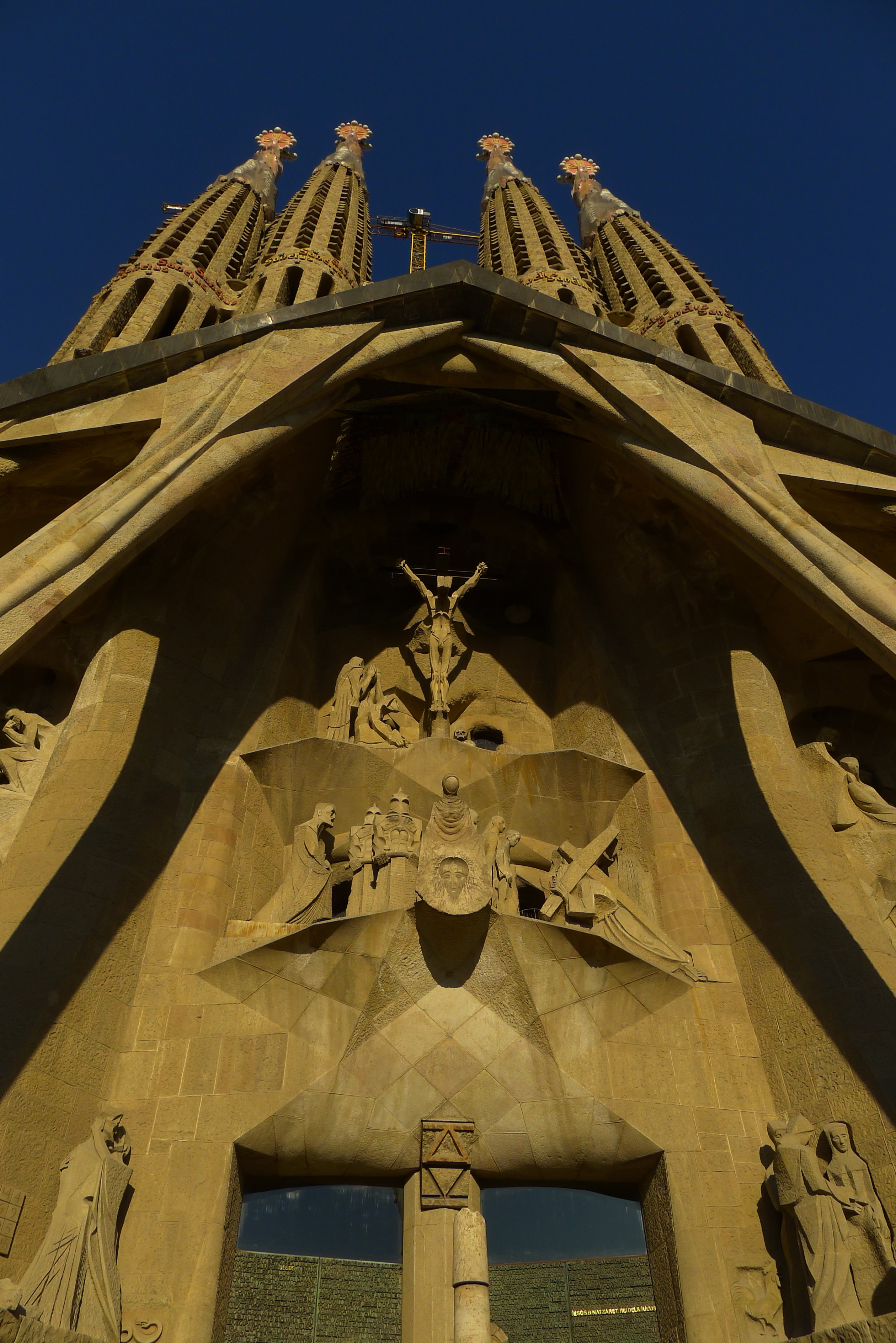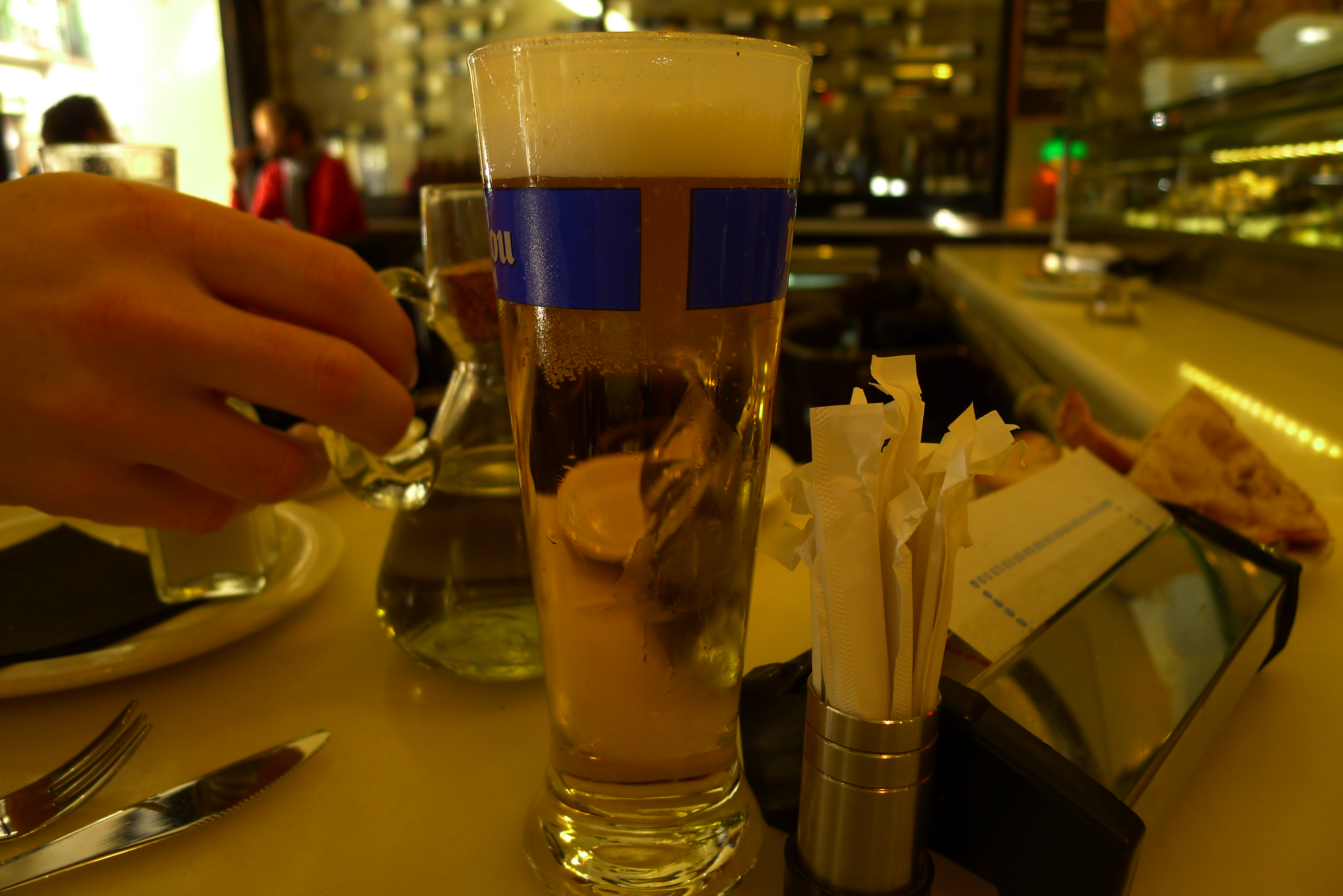 On Monday, a warm and sunny day, we took the bus to the Parc Guell on Barcelona's Bald Mountain, home of the world famous mosaic dragon, where Count Guell had envisioned a garden city, but only ever sold three plots, including one for the show home which Gaudi ended up buying himself. There we struck up conversation with photographers Michael Smith and Paula Chamlee, visiting from Ottsville, Pennsylvania and exchanged travellers tips.
We feasted like kings. In case you're also planning a trip to Barcelona, these were our gastronomic highlights:
La Bodegueta Provinca (corner of Carrer de Provenca and Rambla de Cateluna): foie gras, padron peppers and Spanish omelette. Recommendation courtesy of Martin Dufty.
Bar Tomas, Major de Sarria, 49 in the old town of Sarria: their famous patates bravas, washed down with cold beer, are served by Ki Ke the waiter, whose fame is nearly as considerable as his tapas. Recommendation courtesy of Rupert Thompson.
And on our last day, a third visit to Bar Mut (pau Claris 192, on the corner of Avenue Diagonal, opposite Casa Asia) finally paid off. This time it was not only open but there was room for us too. Crumbed fried rabbit ribs and seared tuna with seaweed followed by fried wild mushrooms and a taco of filet mignon topped with foie gras that melted in our mouths. Scarily expensive but I wouldn't have missed it for anything. Recommendation courtesy David Gryn.
30 October 2011 Tonight, Stuart Maconie featured on his Radio 6 Freak Zone show David Bedford's 1976 album, The Odyssey, as a tribute to the composer, who died on 1 October. Mr Bedford - as I knew him - was one of my favourite music teachers at Queen's College. When I was just 10 years old, he rounded up a group of us to perform one of his avant garde compositions (Some Bright Stars For Queen's College) for the BBC and I still think of that day whenever I go to TV Centre, the excitement of participating in a television programme. I was in Mr Bedford's wine glass orchestra and part of a timpani orchestra, specially formed for Vangelis' album Heaven & Hell and later we played timpani on stage at the Albert Hall. I even got to hit some of the tubular bells for a recording of the orchestrated version of Mike Oldfield's seminal album.
For Mr Bedford it must have been quite handy to have on tap an endless source of nubile girls to take part in his musical enterprises, but for me and my school chums, these were priceless insights into the professional music world, and perhaps no coincidence that after I graduated, my first job was running a recording studio. Music, under his guidance, was playful and fun. Above all, he taught us the value of originality, to follow our own path, just as he followed his own.